CONEXIÓN
"When you ask with your heart; the universe responds with all the power of its strength…" 11 years ago I drew a key that changed my life, turning my dreams into reality. I want to invite to my art exhibition that is a door that opens inside where I find the force of creation, capturing the energy of the human being when I connects with the universe... Where I present my new art peace "The Pendulum Cage"...
YURI ZATARAIN
Yuri Zatarain is a contemporary artist. He was born in
Mexico in 1972.
He is known for his abstract and figurative paintings that
explore the relationship between color, light, and space.
Yuri Zatarain has exhibited his works in galleries and
museums in Mexico, United States, and Europe. His works
often feature geometric shapes, vibrant colors, and bold
compositions creating a sense of movement and energy.
Zatarain's paintings are in the most important collections
of museums and private collectors and he is considered
one of the most outstanding contemporary artists in
Mexico.
His works of art embrace the power of written words and
create pieces to open doors like opening our minds. The
contemporary Artist uses his modern ingenuity to reflect
on love and release those emotions that acumulate in the
corners of souls.
Yuri Zatarain has inspired generations and united art lovers
around the world, the master is celebrated for having a
unique vision, drawing on his moment in time to reflect on
envision the future. He daring to change our world,
creating a work that becomes timeless.
Art law
"To be unique you must practice being yourself"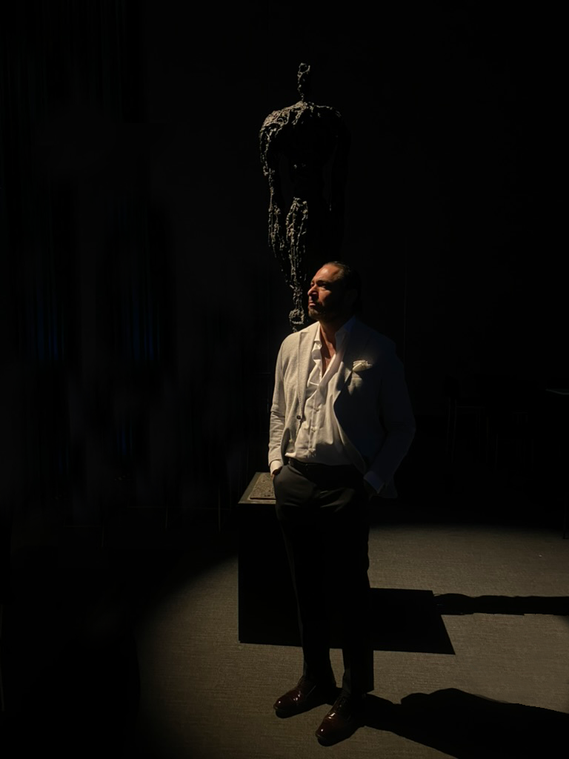 ART EXHIBITION YURI ZATARAIN
EXPO GUADALAJARA
GUADALAJARA JALISCO.
For more information about the private art exhibition in Guadalajara Jalisco, Please send an email.
Contact number
+52 333-952-32-79
info@yurizatarain.com